Jack Gramann
Columbus Dispatch article on Hawk Galleries' 'Brilliant' exhibition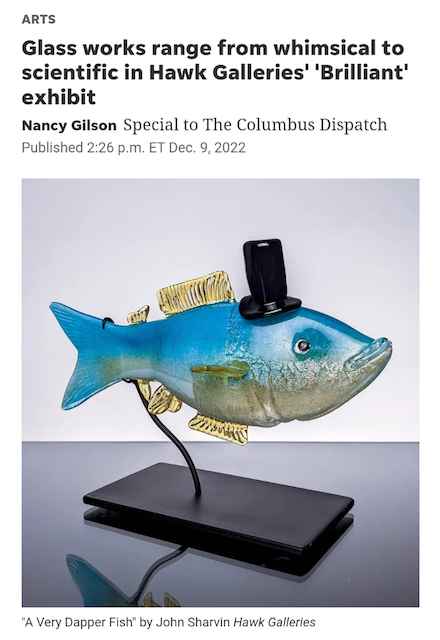 Bio
Jack Gramann is an artist who grew up in Columbus, Ohio. With many artists in his family, his creativity was sparked at an early age though it wasn't until the age of 19 that he found glass. While earning a BFA at the Columbus College of Art & Design, Jack first starting working with the material and would spend his summers as a production glassblower completely enthralled by the process. Jack quickly moved into sculpting the figure and upon graduation began traveling the world to different schools and studios in pursuit of the experience needed for his art.
Expressionism, surrealism, and experimentation combine in Jack's work to create abstracted figures that emerge to the viewer as they emerge from the glass itself. Finding beauty in the strange, familiarity in the unknown, these sculptures explore our innate ability to connect. Gramann uses the portrait as his motif, offering the viewer a connection with this non-entity. Moving around his sculptures one sees parallels of overlapping forms, the abstraction of an inverted nose, only to come full-circle and re-form into the most recognizable pattern to mankind.
Shift Series
Jack Gramann's Shift series is named after the method of measuring the movement of celestial bodies through space. These free-standing and independent glass forms mark varying perspectives of a single human figure. As the viewer's point of view changes, the pieces shift to reveal a perfectly aligned portrait or extrapolate to show the form's movement through space.
Bloom Series
In this new series, "I am combining my love of nature with my love of glass, searching for new forms and processes to celebrate nature's beauty."
Detail Videos:
Contact Hawk About This Artist